Rhinitis Therapy Device
Find Out Why People Love the Rhinitis Therapy Device!
Decongest in 5 Minutes!
Low-level narrow band light technology through the Rhinitis Therapy Device effectively relieves ALL of these symptoms.
Medications simply mask the problem, IR technology can help you alleviate these issue permanently.
They're all the result of contaminants in the back of the nasal passage, causing circulatory problems and these often distressing and uncomfortable symptoms.
Conventional treatments such as antihistamines and nose sprays provide only temporary relief and a variety of side effects.
IR Rhinitis Therapy Device is completely safe, has no side effects, and is 100% free of any medication.
Perfectly Safe And Environmentally Friendly!
The Rhinitis Therapy Device is a revolutionary medical device for personal use for the treatment of Allergic Rhinitis and Hay Fever symptoms using 630 nm red light. This is the optimal wavelength to achieve the desired effect of treating Allergic Rhinitis symptoms.
✓ Hay Fever
✓ Common Cold
✓ Sinusitis
✓ Nasal Congestion
✓ Itching
✓ Sneezing
✓ Runny and Stuffed Nose
✓ Headaches
This Device will Blow Your Mind - Your Nose Won't
Totally Harmless - An Allergy Solution that is REALLY Non-Drowsy!
100% Natural - Absolutely no side effects! 
Can be used safely alongside any medication 
Provides instant relief from nasal congestion, runny nose, sneezing, runny and stuffed nose, headaches and teary eyes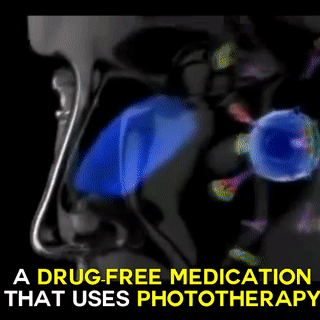 - Product not sold in stores
✈️ Due to Phenomenal Demand the Estimated Delivery Time is 12 to 24 Days! ✈️
To better serve you we have a 30 day return policy. Read Policy. With over 150,000 customers, we make it our #1 priority to provide top quality items, to make you smile!
Please note this is an estimate the actual delivery times may vary significantly depending on circumstances